At Ponsonby Wellness Centre, each one of Acupuncture NZ's members and officials is recognized as a treatment provider by the Accident Compensation Corporation (ACC). The ACC Guidelines of Acupuncture NZ must be followed by all members.
You may obtain treatment from a certified acupuncturist at Ponsonby Wellness Centre when the case has been approved by ACC. You do not need to have an acupuncturist recommended to you by your doctor, physiotherapist, or other healthcare professional. Chinese herbs may also be suggested by your doctor, but ACC will not cover their expense. The evaluation of acupuncture's therapeutic function may be impacted by several variables, including acupuncture manipulation, acupuncture sensation, acupoint prescription, pathological state, and kinds of pain.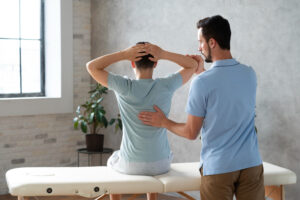 Acupuncture for Pain
The Accident Compensation Regulations of 2003 encourage the ancient Chinese practice of acupuncture to be used in individuals with ACC affiliation. People who get acupuncture for an acute injury often report feeling much calmer and having less pain after the procedure.
If the injured area is impassable due to a plaster cast or dressing, acupuncture points above and below the afflicted area may be utilized to treat the injury. It implies that acupuncture qualifies for personal injury compensation from the Accident Compensation Corporation.
Acupuncture and herbal remedies are used by Ponsonby Wellness, an ACC-approved treatment provider, to aid with pain management and the rehabilitation of injuries sustained in accidents.
Acute injuries may be effectively treated by acupuncture. Moreover, the quicker the injury is addressed, the better will be the outcome. Early treatment of an injury may significantly reduce the amount of time required for healing since studies have shown that acupuncture is efficient in lowering inflammation and edema. Patients who undergo acupuncture for an acute injury typically also report feeling noticeably calmer following treatment in addition to experiencing less pain. It has been shown that acupuncture is effective in relieving chronic pain. Traditional Chinese Medicine holds that stagnation is often the root of pain and illness. The free movement of Qi is encouraged through acupuncture, and blocks and stagnation are removed, which helps to lessen pain.
ACC and Acupuncture
After ACC has approved your claim, you may decide whether to have acupuncture for your injuries. For ACC therapy, the clinic pays a co-payment, which results in a much lower cost to you. To qualify for this discounted rate, provide your current ACC-45 number at the time of appointment for the injury you're seeking treatment for.
Acupuncture points may be selected above and below the wounded region to treat it if it is immobile owing to a plaster cast or dressing. Acupuncture needles may be used to treat the undamaged side of the body as acupuncture points are located on both sides of the body.
Choice of the Right Acupuncturist
Ponsonby Wellness Centre carefully chooses the most skilled acupuncturists in the area for our patients. Our acupuncturists are fully qualified and combine traditional Chinese medicine and Western biomedical training, and they are accredited ACC Treatment Providers. We encourage you to always confirm that your acupuncturist is registered with one of the two regulatory organizations for acupuncturists in New Zealand to ensure the quality of training and competency.