Because of the high rate of chronic or acute pain, enormous medical burden, and debilitating consequences, pain management is a global concern. Acupuncture, traditional Chinese herbal medicine, yoga, and ayurvedic medicine are the most widely used natural and traditional treatments for pain relief across the globe. On the other hand, m Majority of natural medicines for pain relief are not evidence-based, and the underlying scientific process is still unknown, limiting their usage in clinical practice.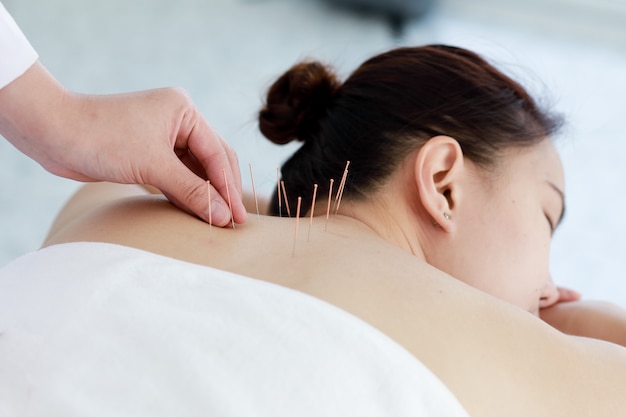 Traditional Chinese Medicine as Natural Pain Relievers
Traditional Chinese Medicine (TCM) at Ponsonby Wellness Centre is a collection of techniques to assist patients in achieving and maintaining good health by effectively relieving pain.
Many clinical research and scientific evaluations have been conducted on the techniques that make up traditional Chinese medicine (such as acupuncture, tai chi, and herbal medicines).
Acupuncture and tai chi are psychological and physical treatments employed in traditional Chinese medical practices that may assist improve quality of life and specific pain situations. The outcomes of investigations into Chinese herbal compounds used in traditional Chinese medicine for various medical ailments have been varied.
The following are the most common natural pain relief methods used at Ponsonby Wellness Centre
Acupuncture at Ponsonby Wellness Centre 
Acupuncture is the process of altering acupuncture points by placing needles into the superficial skin, subcutaneous tissue, and muscles. The facility is available at Ponsonby Wellness Centre. There are up to 2,000 acupuncture sites on the human body, all linked by 12 primary channels. Findings from various researchers show that actual acupuncture may assist with chronic pain conditions such as low back pain, neck discomfort, osteoarthritis/knee pain, and carpal tunnel syndrome. Moreover, It may also help prevent migraine headaches and lessen the incidence of tension headaches.
Use of Chinese Medicine Treatments at Ponsonby Wellness Centre 
Thousands of old herbal recipes for various ailments may be found in the Chinese medicine pharmacopeia. In addition, several Chinese herbs may aid with pain relief.
Corydalis (Yu Jin) is a tuber that has been utilized for many years in Chinese medicine. It is used as a natural pain reliever for chronic pain; it is dug up, pulverized, and cooked with hot vinegar for the required purpose. In addition, it includes dehydrocorybulbine, a pain-relieving chemical (DHCB). DHCB has gotten a lot of interest since it doesn't develop tolerance or build-up like the commonly used opioid morphine.
Curcumae (Jiang Huang), another excellent natural pain reliever, has gained importance in recent years as a remedy for chronic inflammation. In addition, Jiang Huang may help with severe injury pain and gastrointestinal and menstrual cramps.
Chinese medicine is becoming more popular, and for a valid reason. Chinese medicine offers treatment options for various health issues while also encouraging a holistic approach to healthcare. The armed forces of many countries have begun to embrace acupuncture and Chinese medicine and have seen a decline in pain medication usage over the last two years. In a 2013 survey of 3,200 doctors, more than half said they wanted to include alternative medicine in their clinics, such as Chinese medicine.
Countless patients recover safely and healthily from Chinese medicine. This is because Ponsonby Wellness Centre believes in treating the whole individual mind, body, and spirit. Make an appointment at Ponsonby Wellness Centre if you're interested in a natural approach to pain treatment.